saucypuppetshow said: Do you have clearer photos of the slave leia costume?
Okay well this will kill two birds I suppose. The bottoms are out of commission for now, needs new fabric. The trim is actually hand molded, I was very surprised in the quality.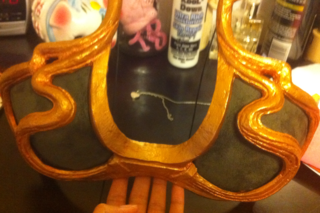 Anonymous said: Your computer is beastly in the parrot pic behind you! What are the specs? What all do you play?
Eeek! It's my first ever build!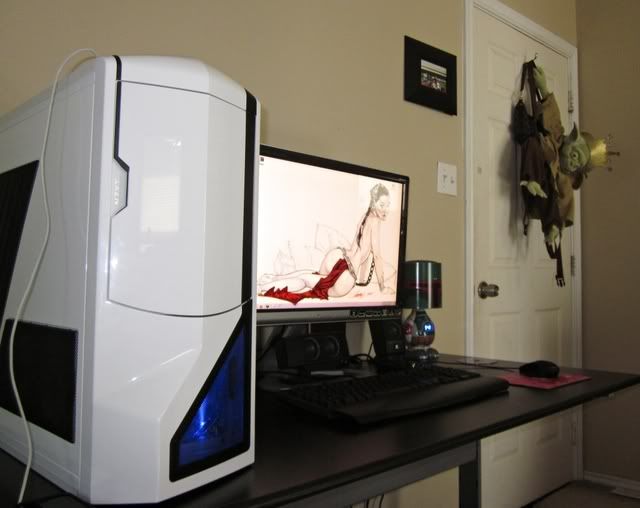 AMD Phenom II X4 965 Black Edition Deneb 3.4GHz Socket AM3 125W Quad-Core Processor
XFX HD-577A-ZNFC Radeon HD 5770 (Juniper XT) 1GB
ASUS M4A87TD EVO AM3 AMD 870 SATA 6Gb/s USB 3.0 ATX AMD
4 SAMSUNG Spinpoint F3 HD103SJ 1TB 7200 RPM
CORSAIR Enthusiast Series CMPSU-650TX 650W ATX12V
G.SKILL Ripjaws Series 8GB (2 x 4GB) 240-Pin DDR3 SDRAM DDR3 1333 (hoping to upgrade this soonish)
I have all Logitech peripherals:
G110 Keyboard
G9x Mouse (the BEST, I was beyond apprehensive about buying such an expensive mouse)
Logitech X-540 70 watts 5.1 Speakers (bass is incredible given the size/compactness/price)
And of course complete with my recent birthday gift from my roomie: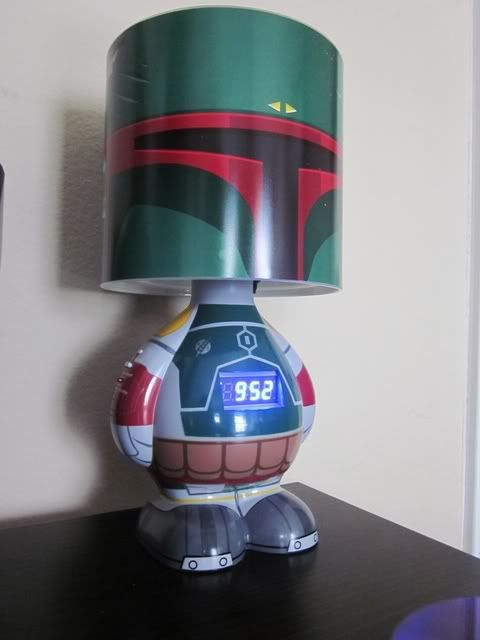 Games…well… I have kicked my addiction to World of Warcraft (going on strong for 7-8 months) however, I am getting the itch lately. I moved over to Rift some, Fallout, Starcraft, Bioshock 2. Been dying to tear open Portal 2 but I've been too busy to commit to it. Ultimately my time killer is Minecraft, my best friend got me hooked and he launched a server, which big news……
….. He gave me last night! So soon I'll be hosting it from my house and hopefully recruiting for our server! Geeked. Thanks for the question! I don't get enough :')
OH! And all my computer is missing aesthetically is a huge Empire decal for my storm trooper looking NZXT case. Anyone want to send one over? :P
redbobes said: put a photo up! looks like i have to marry you now lol ;)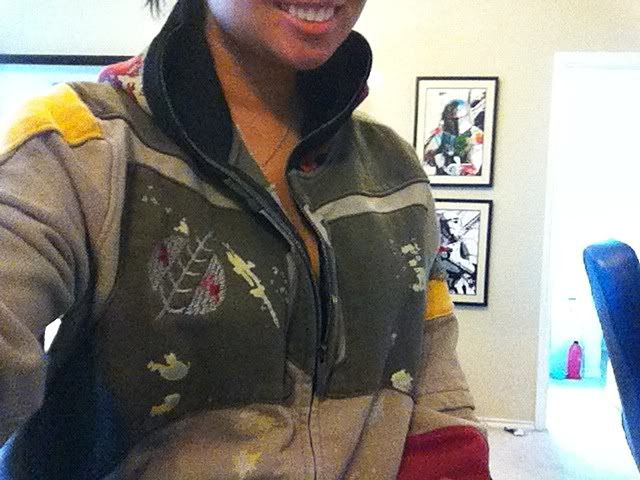 I guess so! ;]